Production Process of Rorokenes Indonesia
To make a Rorokenes bag, first the craftsman will draw a master pattern on the colored leather sheet. The leather sheet is marked to be cut into woven strips. Each strip is measured up to millimeters for a neat and precise cut.
After the leather sheet is cut into small strips, the next step is the weaving process. Rorokenes woven leather is handmade by talented Rorokenes craftsmen. This weaving work requires time, persistence, patience and thoroughness so that the quality of the weaving is well preserved.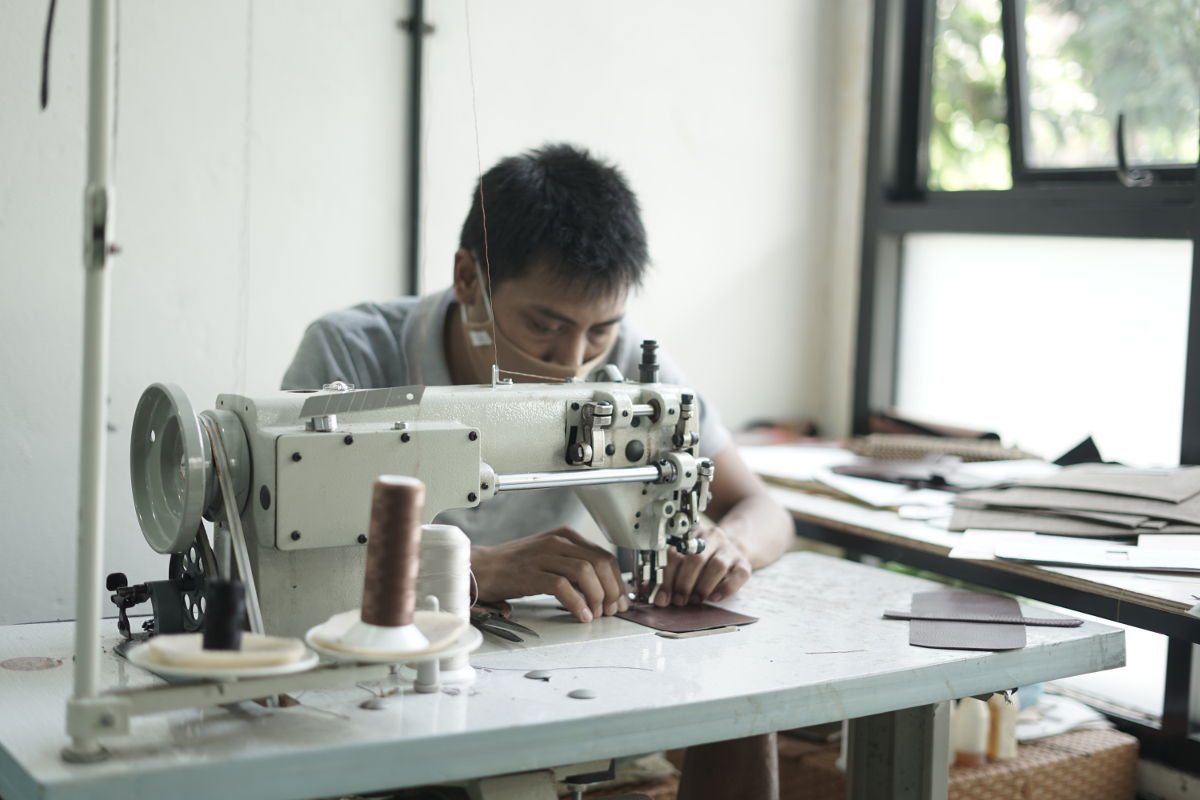 The woven leather sheet is then cut according to the master pattern. After that, the patterns will be put together in the sewing process. The seam distance, the stitch location, the quality, and the neatness are always considered as the part of quality control.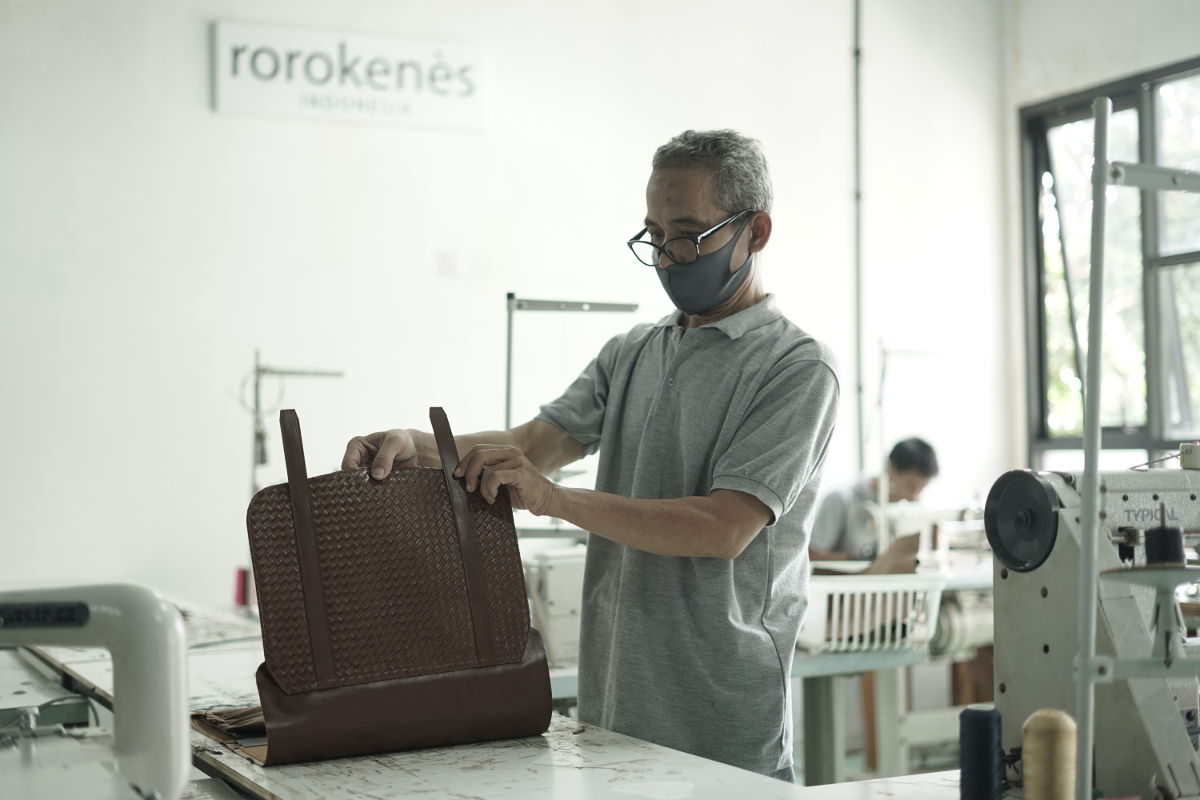 After sewing, the bag will be given a lining and inner layer, and a handle or short rope is attached according to the model. If that, then Rorokenes woven leather bag is ready to be put in a dustbag and neatly packed to be sent to you.
The main Products of Rorokenes Indonesia
Rorokenes is a brand that produces artisan woven leather bags. All of Rorokenes' bags are handmade products that are made by order. Rorokenes guarantees that all works produced are made of 100% genuine leather using 90% domestic materials. The elegant and multifunctional design of the bag, wrapped in traditional Indonesian woven creations, are the characteristics of Rorokenes' work.
Rorokenes offers a wide selection of leather bags for women and unisex. The main products of Rorokenes consist of clutches, tote bags, boston bags, shoulder bags, and backpacks. The names of bags by Rorokenes such as Kamandhaka, Srikandi, and Tenong Ayu are mostly taken from vocabulary or terms in local languages. This was done as the expression of Rorokenes' love for Indonesian native culture.