Tas Anyaman Kulit Rorokenes
Semarang artisan woven bag, exquisite handcrafted product meet with sustainability and ethical concept.
---
Rorokenes is a brand of bags made of woven genuine leather that can be your choice. Rorokenes leather bags are made of 100% genuine leather with various up to date designs. Rorokenes bags are often combined with the local ethnic material so that they become more unique. Some of Rorokenes bags are designed to be multifunctional with removable straps to meet your needs.
How are Rorokenes genuine leather bags made?
Bags made of genuine leather really have many advantages. Even so, the bags production process also determines the final quality of the leather bags. Starting from the material selections up to become beautiful bags that you know now, Rorokenes has only produced the best work.
Materials Selection
The major material of Rorokenes bags is the genuine leather from livestock like cows and sheep, not from exotic animal skin or other protected animals. The leather is obtained from the leather factory that agrees to work with Rorokenes. The factory that was invited to collaborate had already been selected by Rorokenes.
Rorokenes has a standard of woven leather bags that environmentally friendly. Therefore, only the leather factory with good waste management, according to ISO standard and do not cause pollution, can work together with Rorokenes. Before entering the Rorokenes workshop, the leather material has been selected through strict Quality Control (QC) to maintain its quality.
Production Process
Rorokenes always pays attention to details in every production process. Therefore, to maintain the quality, every bag is handmade, and not mass produced. The production process is carried out in Semarang, Central Java.
In every production process, from material selection to finishing, Rorokenes always carries out quality control to ensure that Rorokenes bags that reach your hands have good quality.
Why Choosing Rorokenes Bags?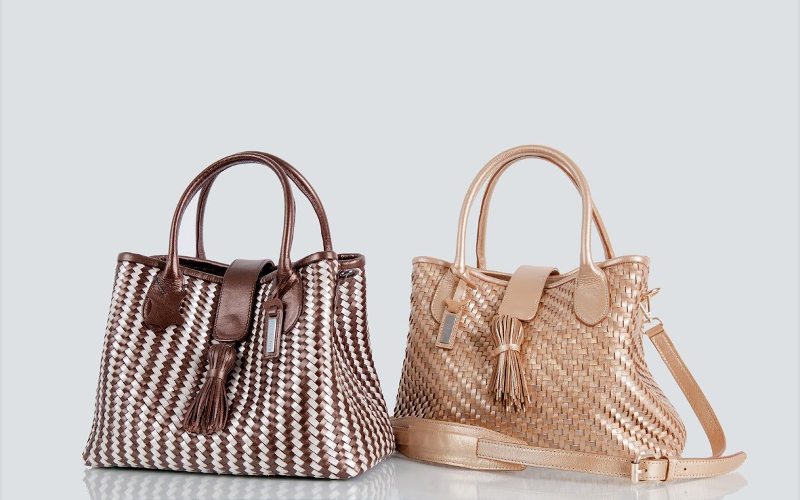 Genuine woven leather bags by Rorokenes can be your collection because they have beautiful and up to date designs. Rorokenes bags come in various types, from clutches for parties to backpack for traveling. The designs are elegant, simple, and classy, suitable for various occasions.
There is no need to doubt regarding the quality of Rorokenes bags. Rorokenes bags have been curated many times, and the result is that Rorokenes bags have export standards. Rorokenes participated in international exhibitions representing Central Java Province and has customers in many parts of the world.
All Rorokenes bags are made in Indonesia with 90% of the materials that come from local content. By using Rorokenes bags, you participate in helping community empowerment.
Rorokenes Indonesia
Phone / WhatsApp: +62811-2998-249
Email: shop@rorokenes.com
Instagram: instagram.com/rorokenesindonesia
Fanpage: facebook.com/rorokenesindonesia